For you, what is the purpose of a trip?
I have a son who is eight, so I often travel to create good memories with my son and wife. A good inn or hotel is essential to creating good memories. However, hotels in the city are often inconvenient for families to stay at.
What do I do if my child falls from the bed?

Will my child cry and bother others?

After I put my child to sleep, the room will be completely dark…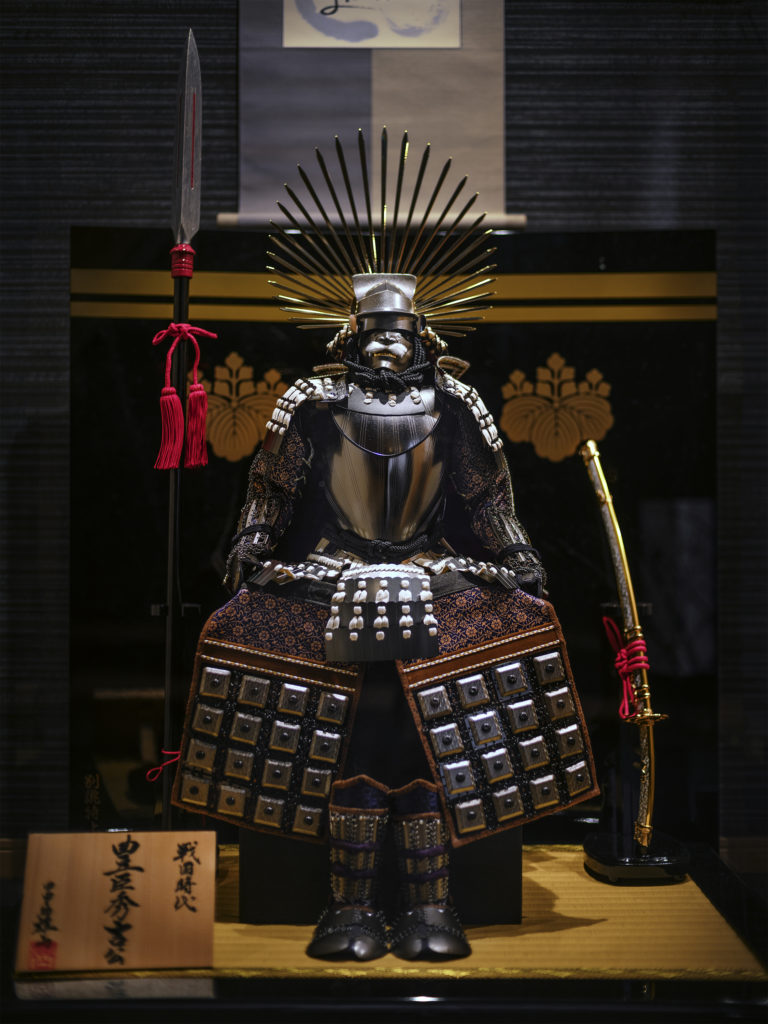 In a stand-alone building, I don't have to worry about my child making noise or crying. I don't have to worry about my child falling off the bed because the tatami is soft. After putting my child to sleep on the upper floor, I can leisurely plan the next day's schedule and spend time with just adults on the lower floor.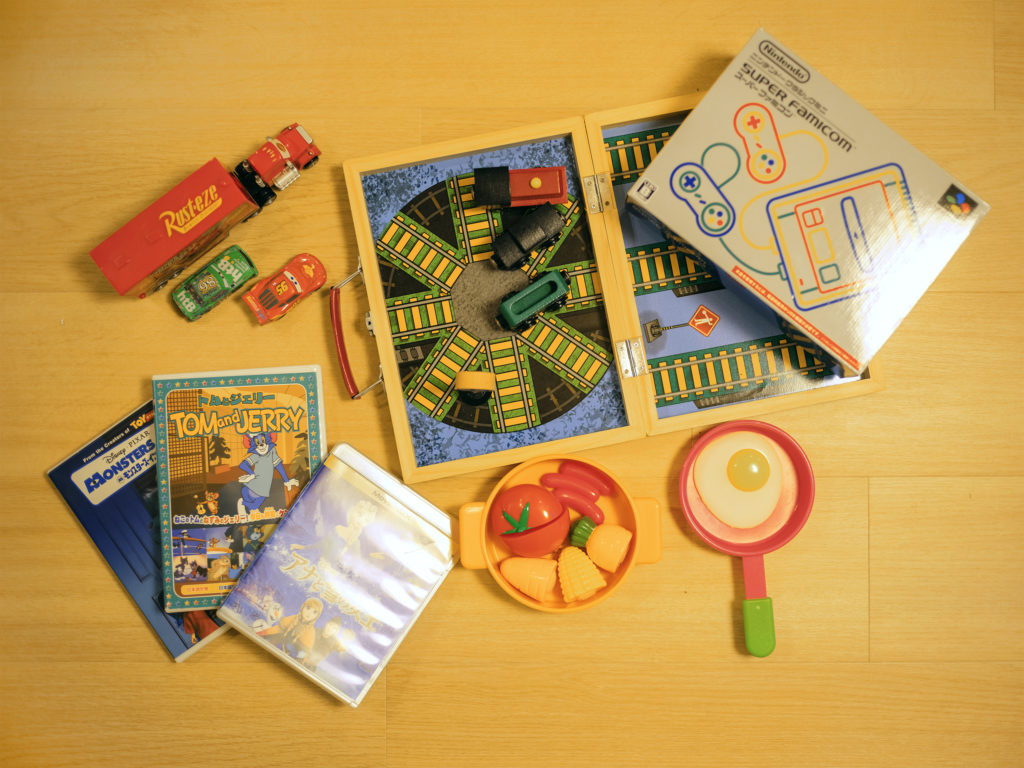 When there are books and toys that children enjoy, DVDs or games, a kitchen where we can cook, a high quality living room where we can leisurely relax, and a counter where we can drink beer or wine with others, it feels like a vacation where we are living on-site.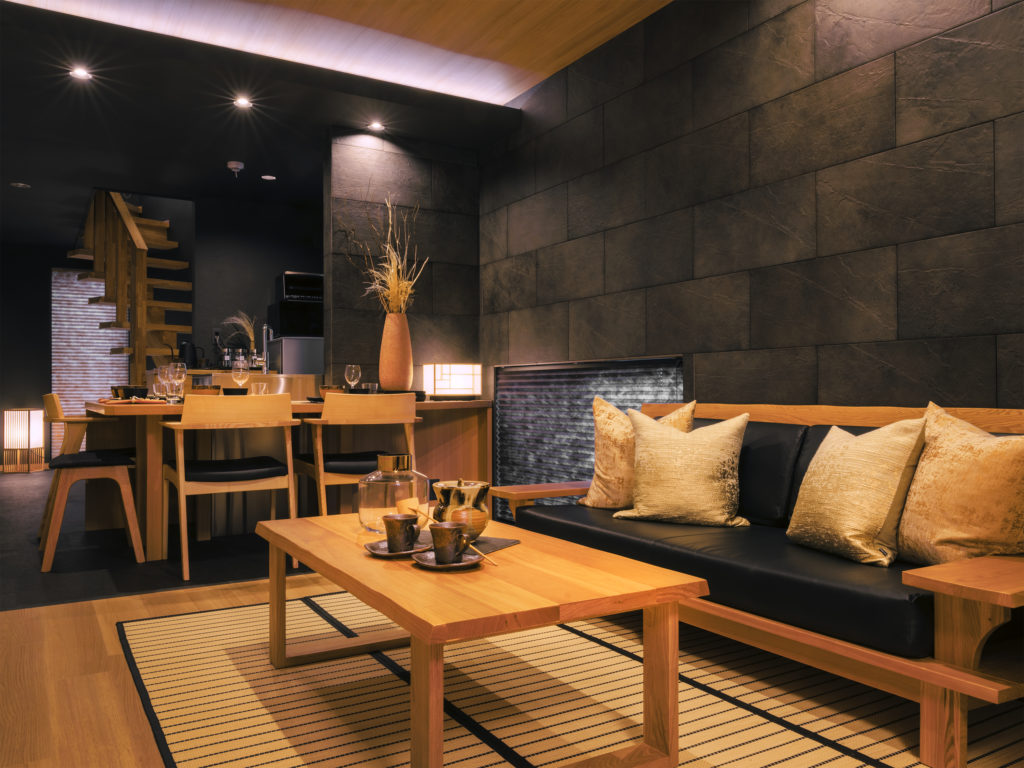 Wouldn't your trip with your family be more fun if there were armored samurai placed as furnishings to accentuate the concept of family, if you could wear Japanese haori coats and take photos with others, and if you could experience the local townscape on a bicycle?
The stand-alone inn "SAMURAI HOUSE" is an exciting place filled with items from the "I wish those existed" category. SAMURAI HOUSE aims to be an "inn where one can deepen bonds with family members and friends". It welcomes you with top-notch cleanliness and high quality designs and services.
Spreading the joy of sharing the memories of travel in a private space, together with family members and important people, to everyone
Better stay for family & group
SAMURAI HOUSE
SINCE 2017.10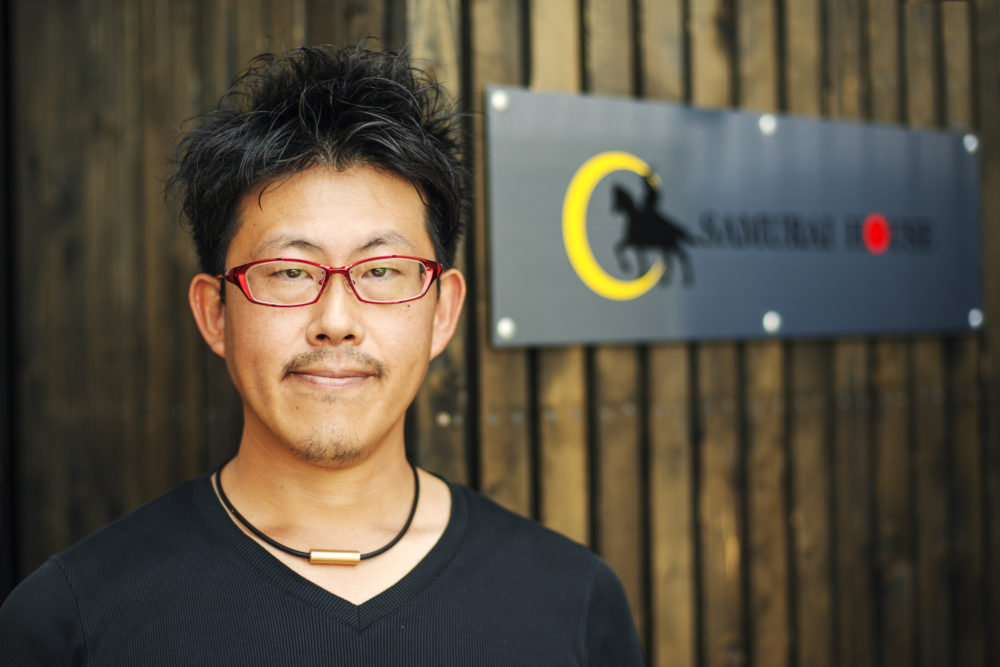 Nice to meet you. I am the owner of SAMURAI HOUSE! About two years after I came up with the idea, I opened SAMURAI HOUSE on October 11, 2017!
Aichi Prefecture is the location where Oda Nobunaga, Toyotomi Hideyoshi, and Tokugawa Ieyasu (three generations of feudal warlords) were born. I decided on the name "SAMURAI HOUSE" to connect it with that location. During my school days, I lived in Toronto, Canada for some time, which was when I became interested in starting a business in the future geared towards foreigners visiting Japan.
After graduating from university, I got a job with the Aichi Prefectural government. My first job was at the Aichi Expo. 25 million people visited the Aichi Expo, making it a big success. As I was focused on the enthusiasm of that event, I began thinking, "Tourism is amazing!" After Maglev train opens in 2027, the time it takes to travel between Tokyo and Nagoya will fall to 40 minutes, so more people will visit Nagoya. In 2022, Ghibli Park will be completed in Aichi.
Around this time, the government will start to put some muscle into promoting tourism. This is because events in Asia like the Tokyo Olympics and the Osaka Expo, and those that will be held in Nagoya, are all going to promote tourism.
"I do not want to miss out on this opportunity."
I quit my job as a civil servant and began pursuing my dream.
We have an eight-year-old son. When people travel with children, they feel that business hotels are cramped and boring. If there were bicycles, games, DVDs, picture books, toys, armor… Wouldn't it be more fun if you could reserve a whole house? Even if meals were not provided, you could just eat Nagoya food around Nagoya station. This was how SAMURAI HOUSE was born.
My dream is to increase the name recognition of SAMURAI HOUSE, whose style is like a "stand-alone inn", and turn SAMURAI HOUSE into the best stand-alone inn in Japan. This style is not well-known yet, but I want to continue running SAMURAI HOUSE until the day "when you think of a stand-alone inn, you think SAMURAI HOUSE" is said across Japan.
A small inn with a strong will. I am very grateful for your support.